Sisters=LOVE!!! Ya'll know my love affair with shooting sisters, right? Imagine my excitement when last night I got to photograph four of them…all absolutely beautiful, with sweet personalities and dressed completely adorable compliments of their momma's amazing sewing skills!  Emerson is the oldest at 6, Palmer is almost 5, Hudson is 3, and little Crawford is about to turn 2! This is one busy group! I've known this sweet family for quite some time. We go to church together and recently became neighbors! They live just a few houses down from me on my street…aren't I a lucky girl?

I loved our time together, complete with group shots, ladybug drama, individual shots including some hilarious roll around in the grass moments as well as documenting two of the sisters birthdays. After we finished our main session, we changed Palmer and Crawford into equally adorable outfits to mark their turning 5 years and 2 years very soon! Thank you, Tracy and Ryan, for sharing your beautiful little ladies with me! They are just precious and I know you are so proud of them. Enjoy…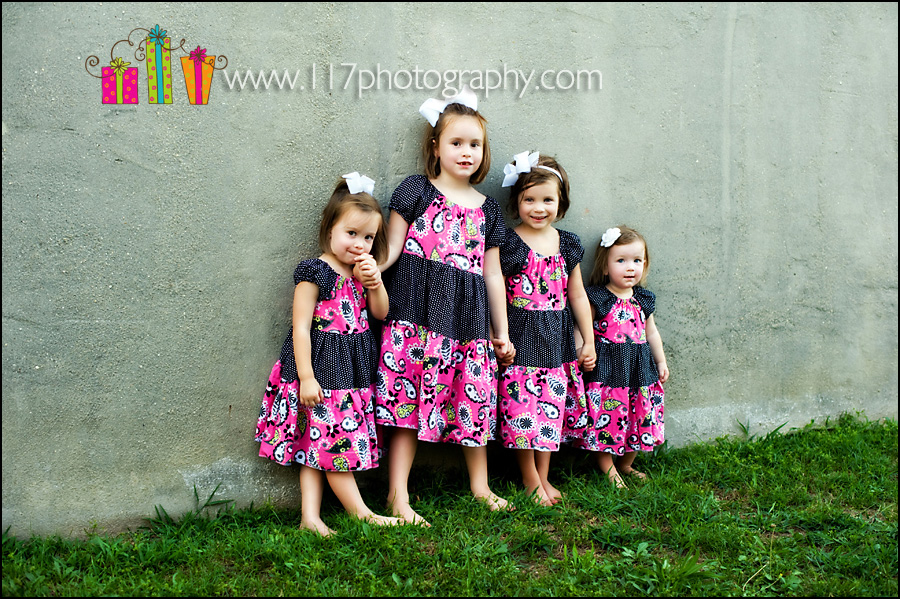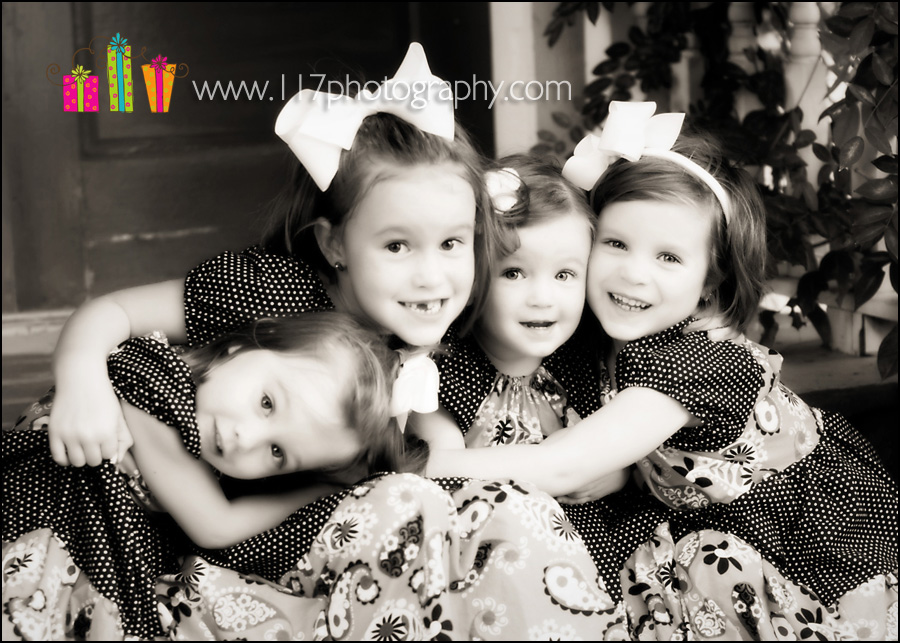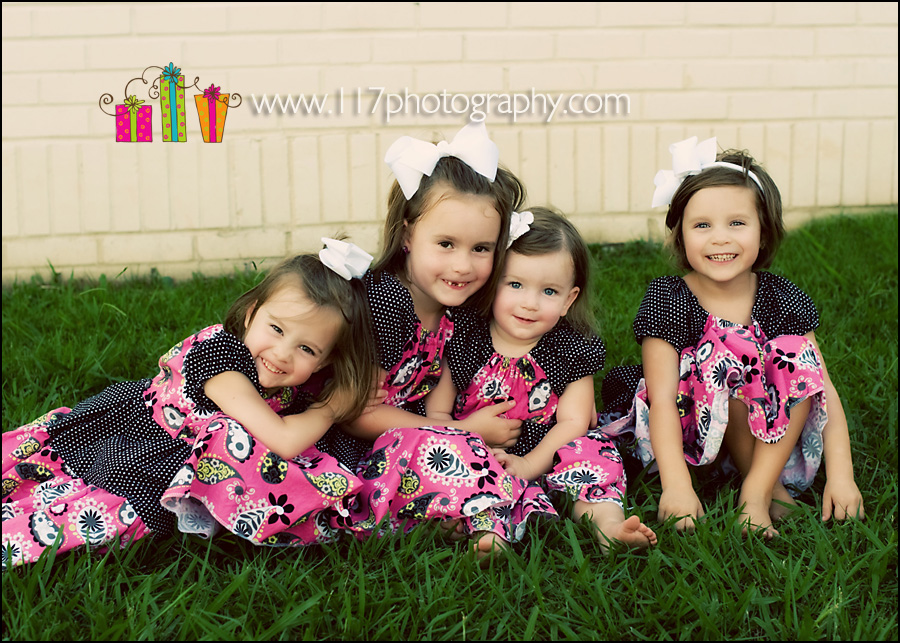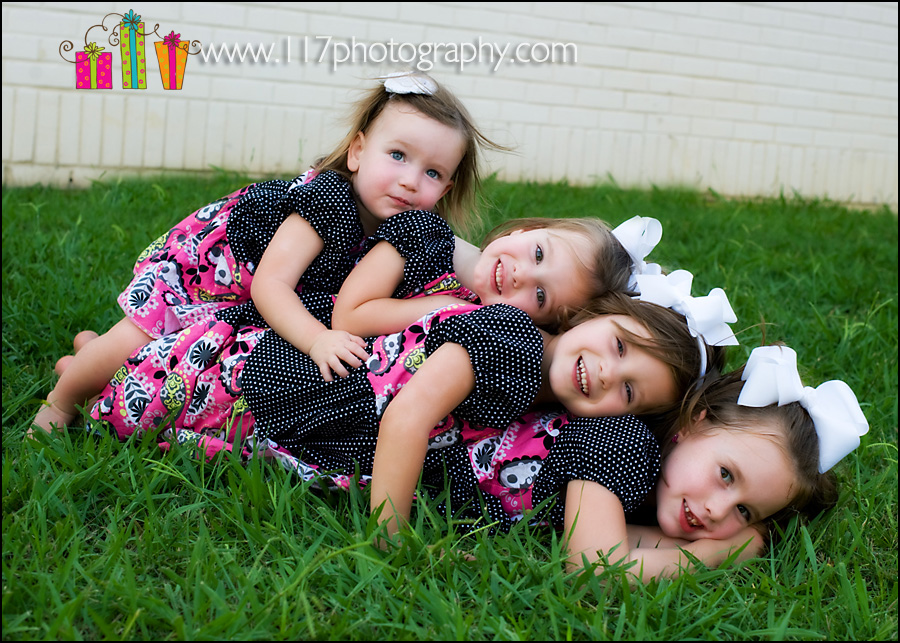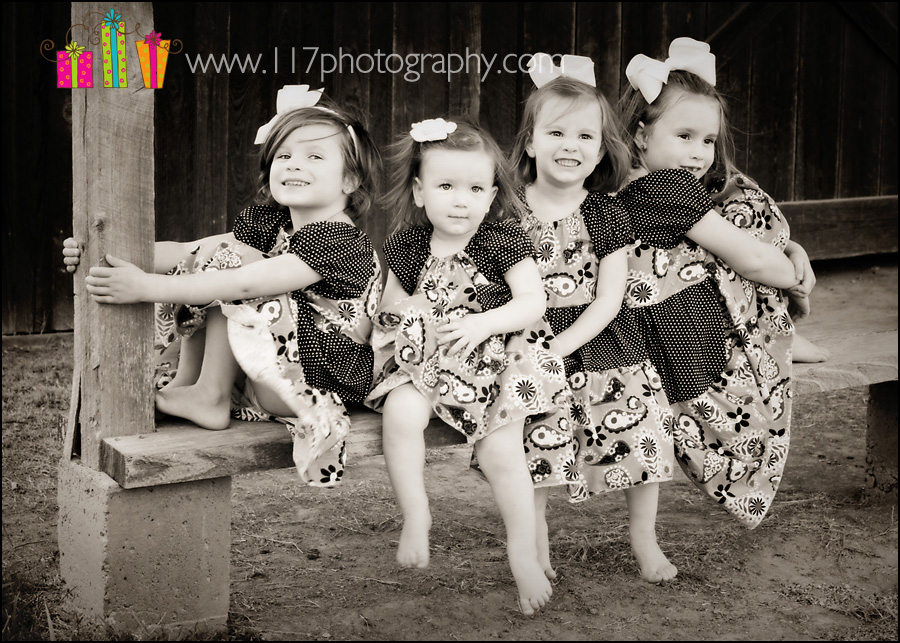 Big sister, Emerson…don't you just love the missing tooth?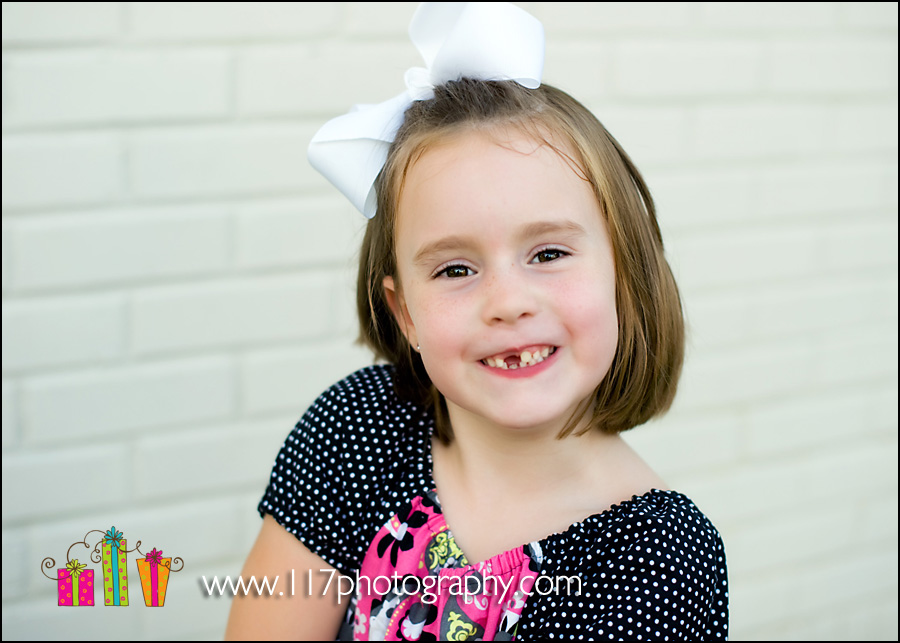 Miss Palmer with the sparkling eyes and sweet grin…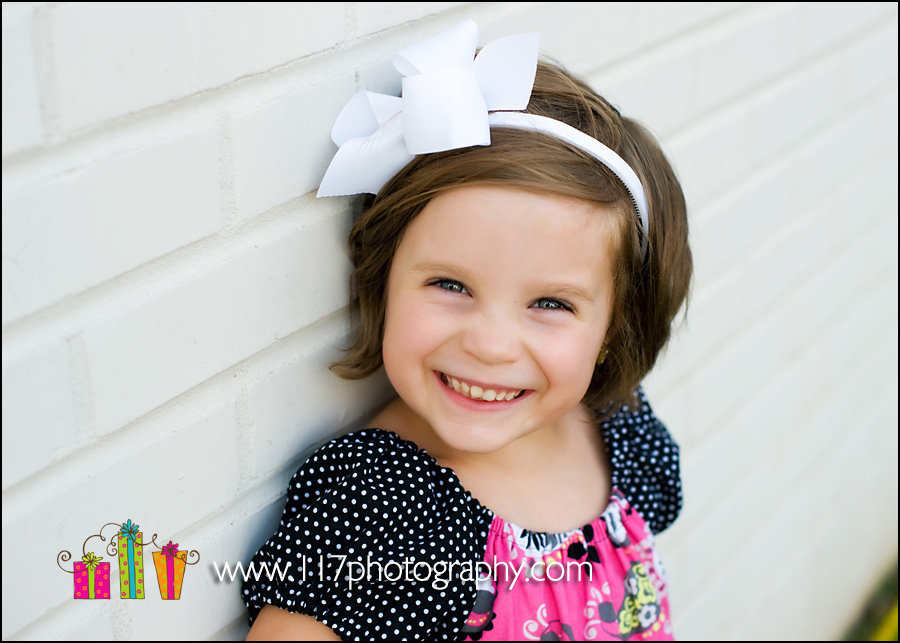 Little Hudson with the most adorable little "cheese" forced smile I've seen in a while. This was a genuine smile though!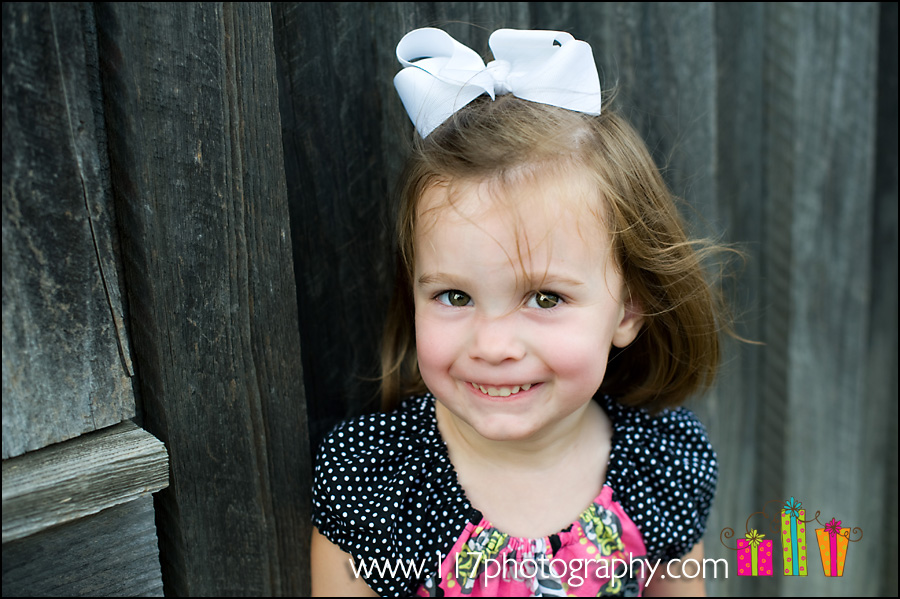 And baby Crawford of whom all the sisters fought over wanting to hold her hand on our "walking" shot. Not a bad place to be lil' sis!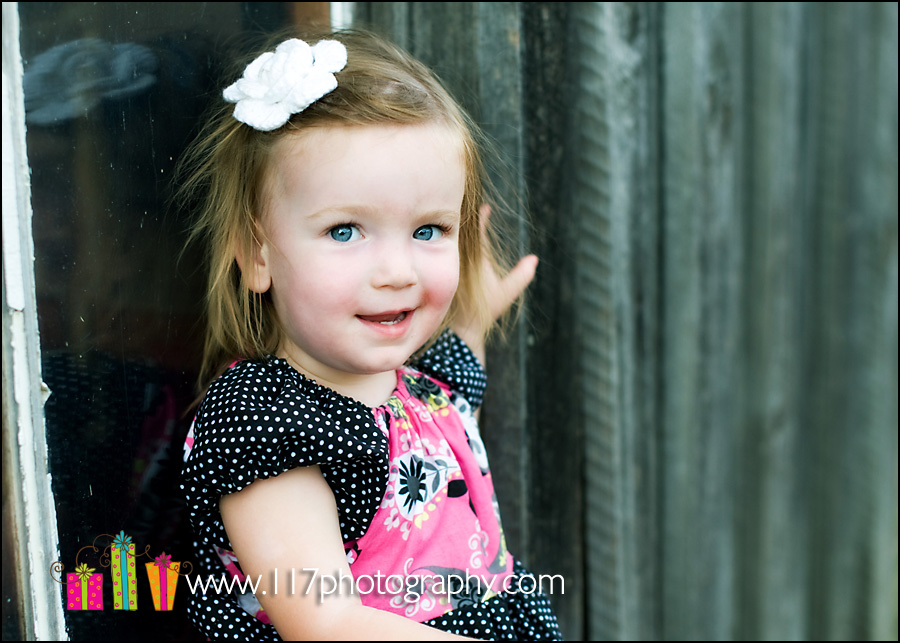 Here's that walking shot. Love this so much!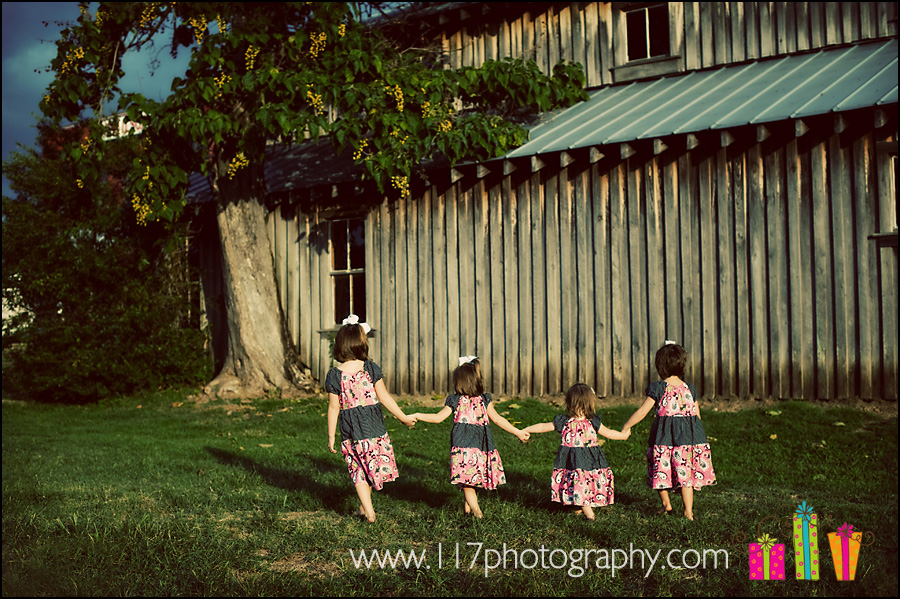 And, finally, a couple of quick birthday shots. Happy Birthday to Palmer and Crawford!