You've been asking and the info has arrived! How is a Mini Session different from a regular session? Well, it is only about 15-20 minutes and you receive approximately 10 fully edited custom proof images from which to choose. Why choose a Mini? So many reasons…here's a few that come to mind. Mother's Day! Do a session just with Mom & kids. What about Senior Portraits? Not everyone wants a full hour's worth of photos, so why not take advantage and still end up with at least 10 shots from which to choose? How long has it been since you and your husband/wife had photos taken of just the two of you? What about a session with Grandparents and Grandchildren? Did your daughter just loose her front two teeth and she is so cute you can't stand it?

The possibilities are endless. However, with the Mini Session you still get the time and talent and expertise of the photographer (that's me!), an online proof gallery and a slide-show set to music, access to our full line of products, and the 1:17 customer service that we pride ourselves on!
I'm so excited to share with you the information for our Spring Mini Sessions for 2011. I tried to pick a couple of locations with completely different "looks" so that you have options in choosing. The locations are a Saturday evening in April at Memorial Park and a Friday evening in May at Arlington Town Square. The April session at Memorial Park is when the azaleas should be at their peak (hopefully-as this is based on the weather!). Combine this with the awesome textures of the bridges and rocks there and it is a beautiful setting. Arlington Town Square has become one of my favorites locations to shoot because it offers such a broad variety of backgrounds from which to choose in such close proximity. Both of these locations are customer favorites. I am posting example photos from both locations below.
See below for all the exciting details! Need to schedule your session time? Simply contact jodie@117photography.com with your desired date and she'll be happy to help you complete the process. Again, these sessions are always a customer favorite so if you see an idea that sounds like something you'd like, don't delay!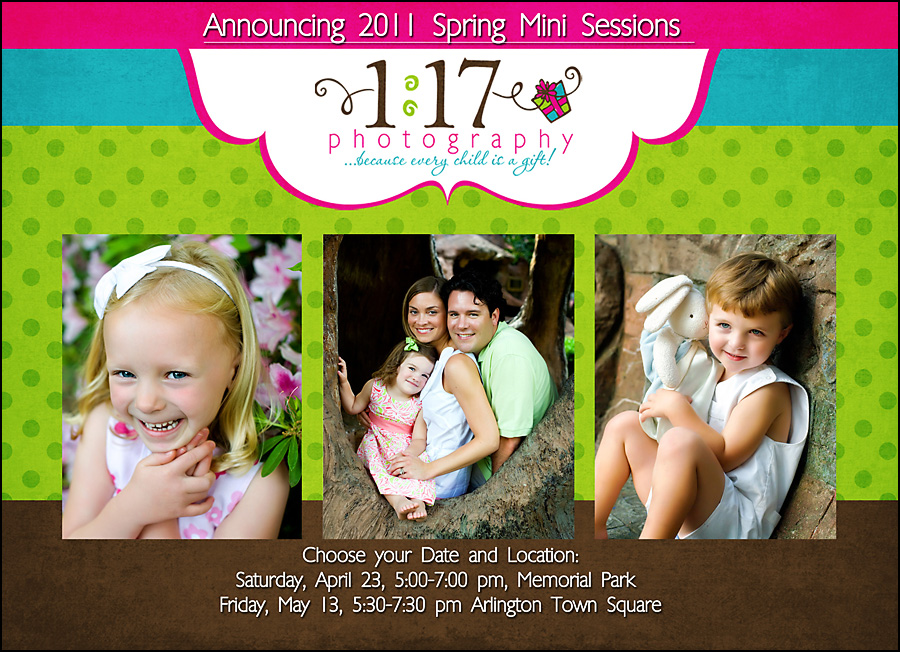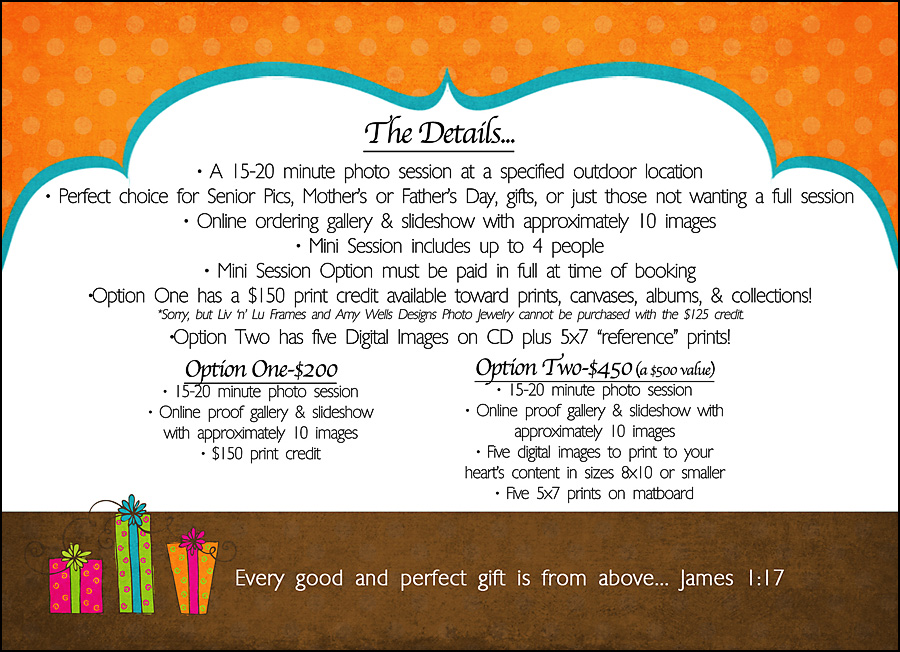 And now, to help inspire you, a few favorites from past sessions for each location. First some from Memorial Park, the location of our April Mini Session.
And, some from Arlington Town Square, the location of our May Mini Session! Hope to see you at a Mini this spring!