Oh my goodness, this little lady! Sooo very sweet! So very new, only four days! So very, very loved! I made the drive out to Nesbit, Mississippi today to photograph the newborn daughter of one of my college friends. I loved everything about this session. I loved that little Kiser has an amazingly "crazy" head full of hair! I love that her Mom, Megan, had so many fun hats, dresses, blankets and props all ready for me to use….just wish we had more time to use them all! I think after about 2 hours Miss Kiser had enough! She was such a good little girl! I love that Kiser had so much family at the session to watch her. Her "Grams"; plus,her aunt and uncle and cousins all the way from Colorado! I love that her sweet Daddy was so worn out (and kind enough to want to stay out of our way) that he went to sleep in the master bedroom closet! Gotta love a Daddy like that! I love that God designed us to love our family from the very first moments! Kiser is so very loved and she's only hours old. Isn't it amazing how God made us that way? What a wonderful Thanksgiving this family has in store! So very much to be thankful for! Welcome, Kiser! You are one blessed little angel!

She started out the day wide awake and looking straight at me! Love those big eyes!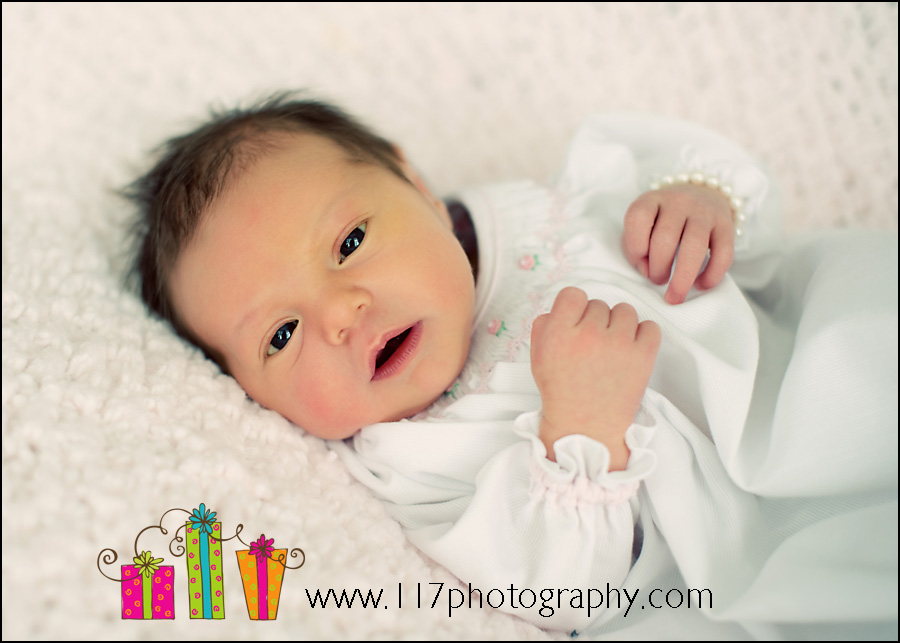 Sweet pearls! Don't you love them?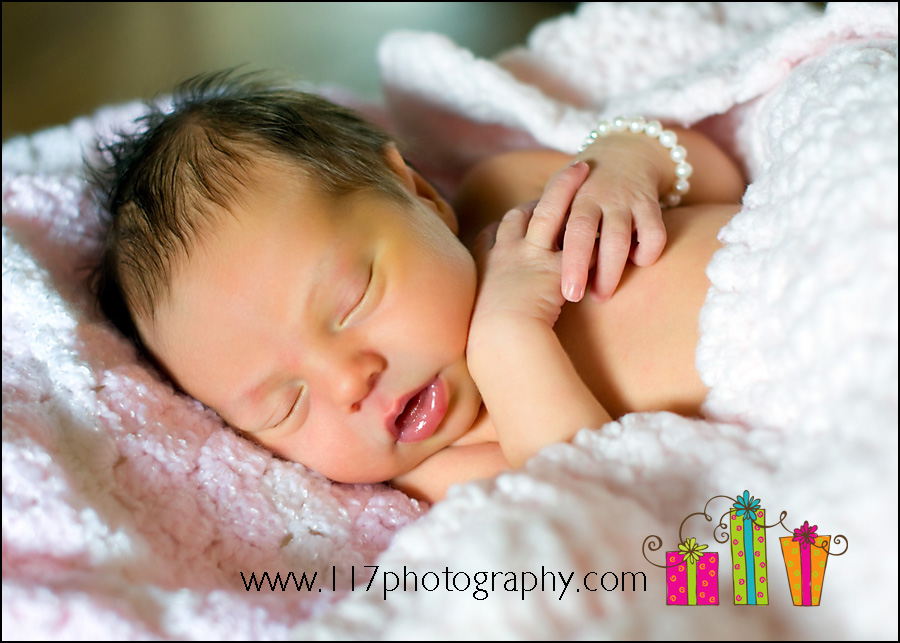 And, you know, I think I am starting a trend on capturing newborn smiles! This one's a keeper! Even a little dimple, I think! I think her smile is all you, Megan!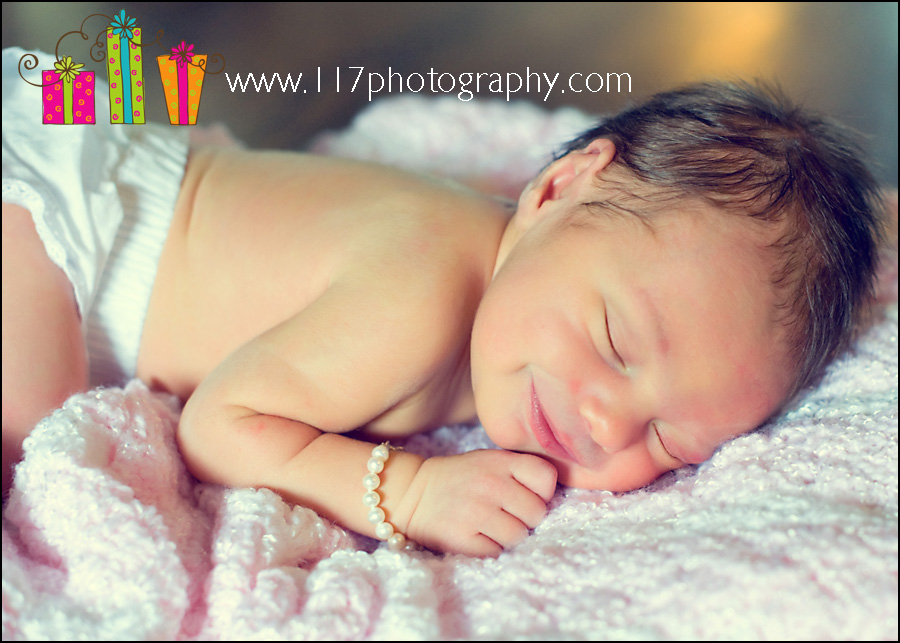 And then…we played dress-up with hats! So.much. FUN!!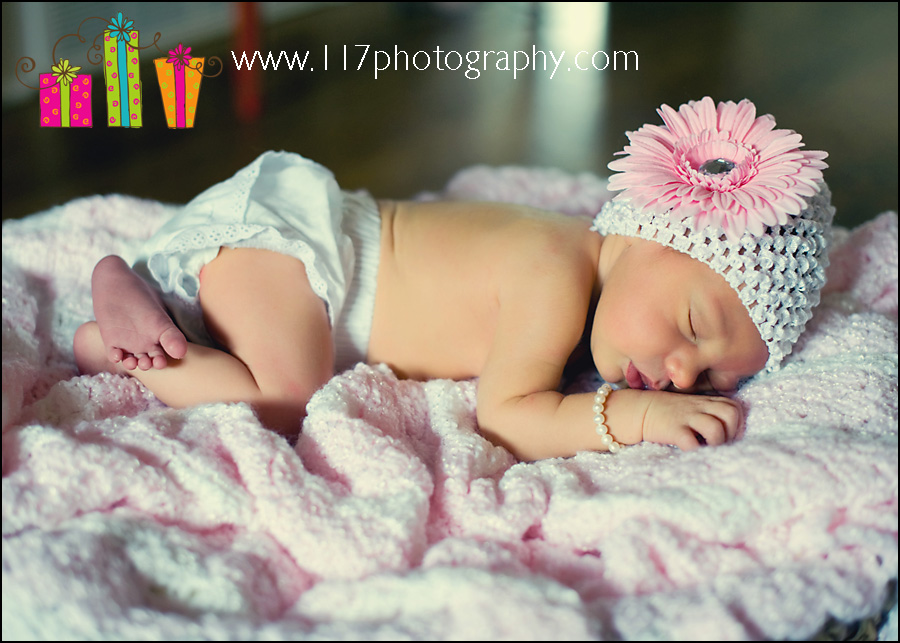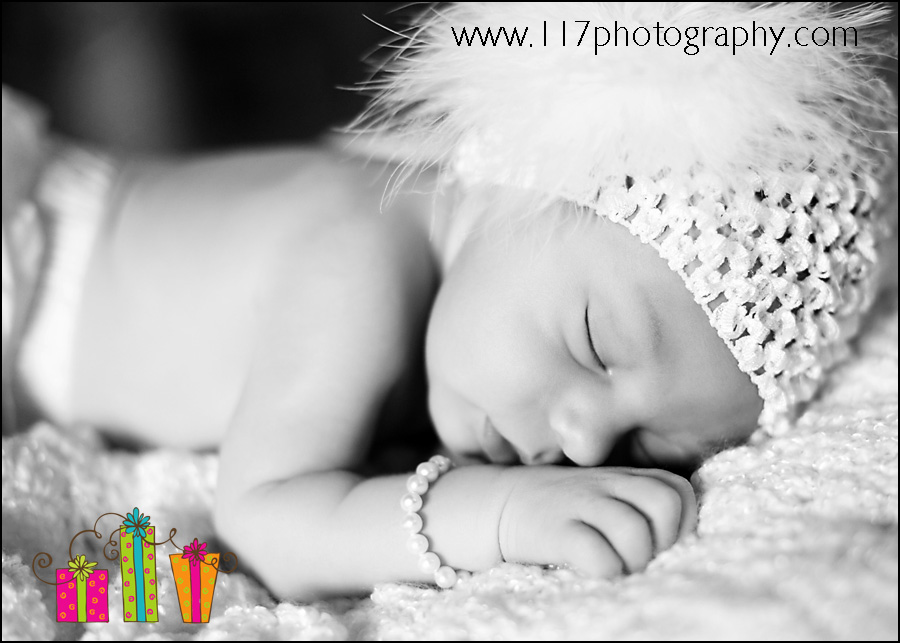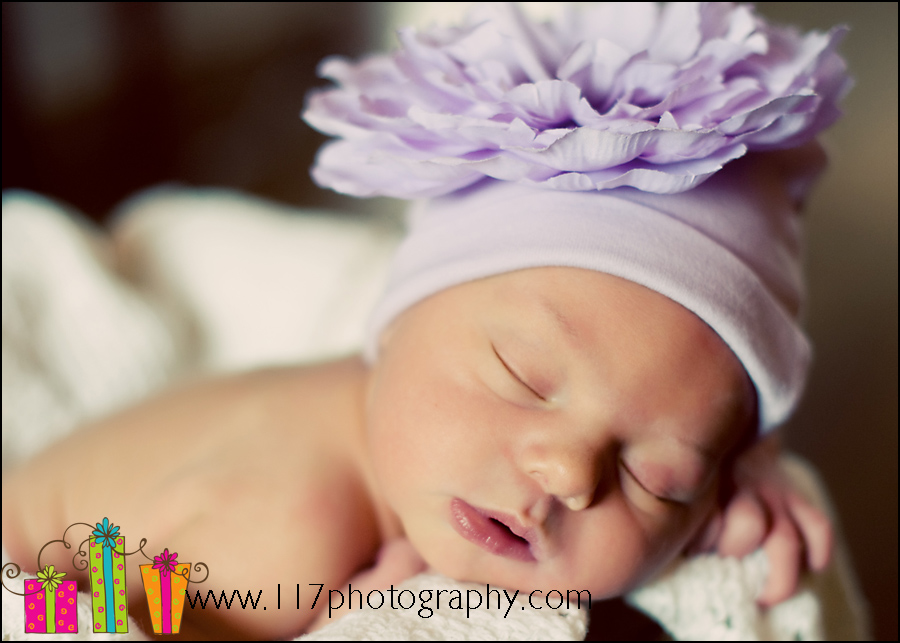 And, finally, my personal favorite…the Christmas hat! Isn't this just awesome! Kiser's Grandmother made this just for her! Happy Holidays, everyone!